What is RE/MAX?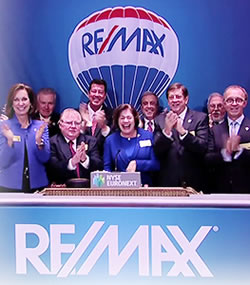 RE/MAX stands for Real Estate Maximums, a real estate agency that was founded in Denver, USA in 1973.
RE/MAX is now a global real estate network of more than 125,000 agents in over 8,500 offices in 114 countries. The total annual sales exceeds 38 trillion yen. The stock of RE/MAX LLC's parent company, RE/MAX Holdings Inc., began trading on the New York Stock Exchange (NYSE) in 2013 under the ticker symbol "RMAX".
HISTORY
The history of RE/MAX – innovative concept –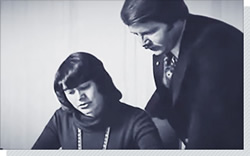 RE/MAX was founded by Dave Liniger and Gail Main in January 1973. The Linigers introduced an agent-centric model with high commission splits. The concept of "Everybody wins" attracted the top agents who worked the hardest in the industry. In the RE/MAX system, agents are in charge of their own business, share office expenses and operate under a high commission concept.
RE/MAX opened its first office outside the United States in Calgary, Canada in 1977. In 1978, the RE/MAX red, white and blue hot air balloon became the official RE/MAX logo. The RE/MAX Hot Air Balloon was first introduced at the Albuquerque Balloon Fiesta in 1978, representing the company's "Above the Crowd" slogan. It was about seven stories tall and became one of the most recognized corporate symbols in the world.
World's largest transaction volume
– Nobody sells more real estate than RE/MAX –
The RE/MAX network is now in 114 countries. There are over 125,000 agents in more than 8,500 offices.
It has the biggest number of transactions (1,400,000 transactions) and largest transaction volume (38 trillion yen) in the world.